The Link between Orlando and Hawaii!!!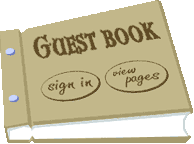 Hawaii - is a land of incredible beauty and is a blend of diversified cultures.  This blend creates a multitude of traditional products - each with its own unique characteristic or style.  From flower leis to oriental foods and aloha shirts... our objective is to put you in touch with sites that offer these products so that you can learn, experience, and enjoy them for yourself!

Enjoy!



Please Take a Moment to Sign our Guest Book and Mahalo for visiting our site !  Please Stop By Again!

Events and News:

Be sure to check out

the Hula Competition

held every summer in

Orlando -- Details are

forthcoming

Dance Schools in Central Florida include:

Special Events !

--mike

( If you have announcements or upcoming events -- please contact us ! )